Tiga Anggota Polri Lulus TNPA di Turki
Turki. Tiga personel Polri menjalani wisuda di Turkish National Police Academy (TNPA) yang dipimpin langsung oleh Presiden Erdogan. Wisuda tersebut diselenggarakan pada 26 Juli 2023 waktu setempat.
Dalam kesempatan tersebut, Kedutaan Besar RI Ankara didampingi oleh Atase Polri turut menghadirinya. Terdapat 87 peserta didik internasional yang diwisuda, di mana tiga di antaranya anggota Polri.
"Mereka adalah Ipda Regina Setiawan dari Polda Kepri, Bripka Hilman Lasmana dari Polda Jawa Barat, dan Briptu Tiara Nissa Zulbida dari Polda Jawa Timur," jelas Kepala Biro Penerangan Masyarakat Divisi Humas Polri Brigjen. Pol. Ahmad Ramadhan dalam keterangan tertulis, Kamis (27/7/23) malam.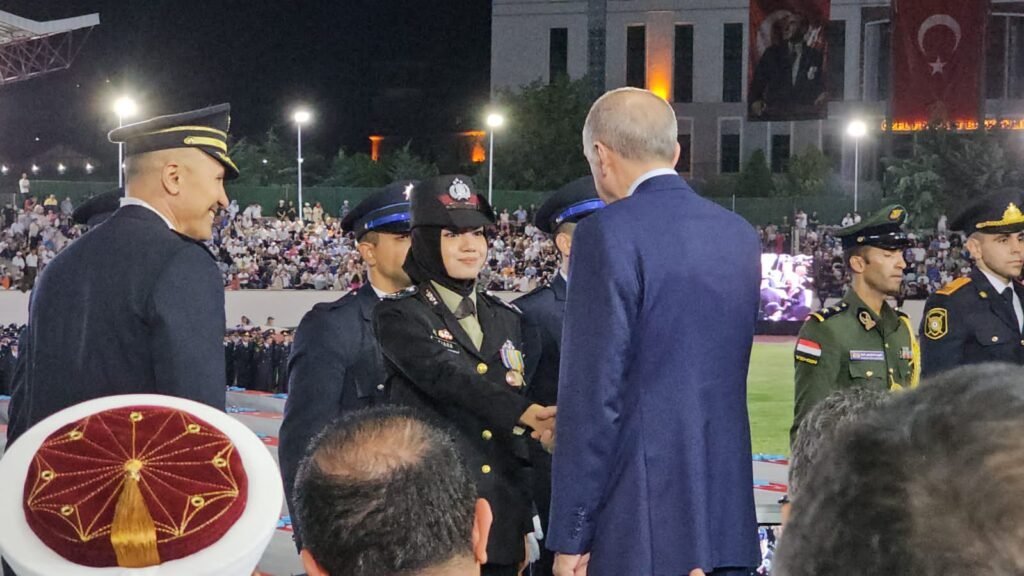 Dijelaskan Karopenmas, Briptu Tiara berhasil meraih peringkat lima besar terbaik dan menjadi salah satu perwakilan peserta didik internasional yang diberikan kesempatan menyampaikan speech dalam bahasa Turki dihadapan Presiden Erdogan serta seluruh tamu undangan yang hadir.
Ia bersama 86 peserta didik internasional menjalani wisuda usai mengikuti kegiatan Capacity Building "The First Level Police Chief Training and The Non Thesis Master Degree" selama dua tahun. Seluruh rangkaian kegiatan pendidikan TNPA telah berhasil dilakukan secara baik dan lancar.
"Selanjutnya, ketiga personel Polri akan kembali ke Indonesia pada Sabtu, 29 Agustus 2023," ungkap Karopenmas.