Door To Door, Polres Kediri Kota Salurkan Bantuan Sembako Untuk Warga Masyarakat
Mewujudkan kepedulian Polri terhadap sesama dan senantiasa hadir di tengah – tengah masyarakat, Polres Kediri Kota Polda Jatim menyalurkan bantuan paket sembako .
Bantuan Paket sembako Polres Kediri Kota kali ini disalurkan oleh Kasat Binmas Iptu Darwati, S.H di Wilayah Hukum Polres Kota Kediri.
Penyerahan bantuan sembako itu digelar secara door to door oleh Kasat Binmas didampingi KBO Iptu Joko Irngam serta Kanit Bintibmas Ipda M Komaruzaman.
Kapolres Kediri Kota AKBP Teddy Chandra, S.I.K., M.H. melalui Kasat Binmas Iptu Darwati, S.H mengatakan Kegiatan ini dalam rangka berbagi berkah di bulan Ramadhan 1444 H.
Selain itu, lanjut Iptu Darwati juga untuk meringankan beban masyarakat karena dampak komoditas bahan pokok penting yang mengalami kenaikan harga.
"Bantuan sembako ini diberikan kepada warga masyarakat yang membutuhkan selama bulan Ramadhan," ujar Iptu Darwati , Rabu (5/4).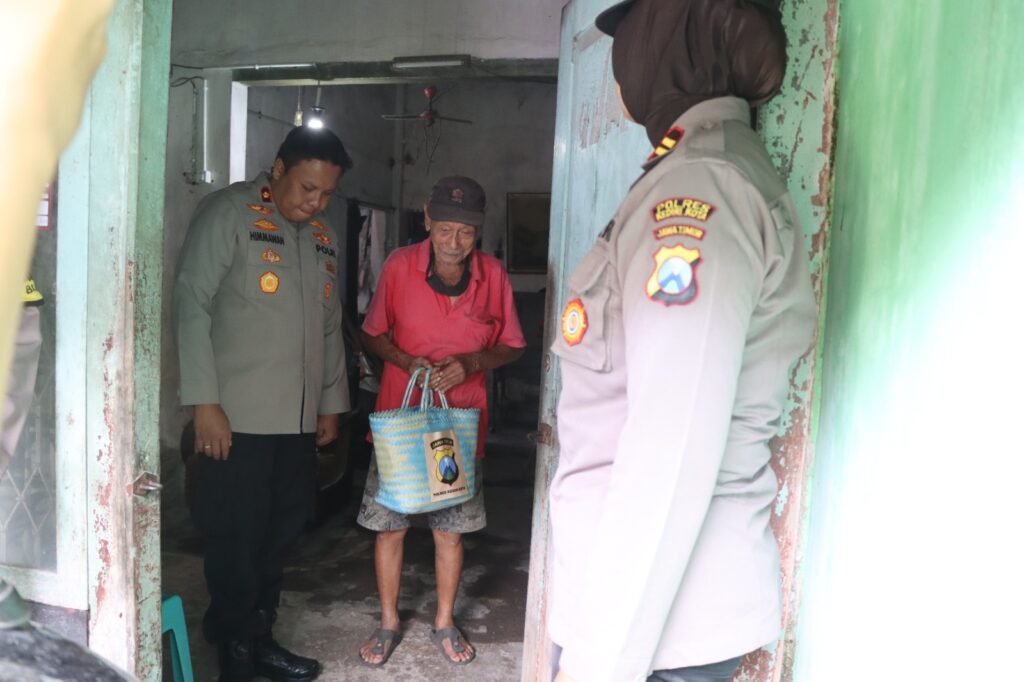 Sementara itu, Bu Paini (64) warga Balowerti sangat berterima kasih atas bantuan sembako yang diberikan oleh kepolisian kepadanya.
Dengan diterimanya bantuan sembako dari Polres Kediri Kota, Paini mengaku sangat terbantu. Ia pun mengucapkan terimakasih kepada Kapolres Kediri Kota melalui Kasat Binmas Polres Kediri Kota yang saat itu mengantarkan bantuan sosial tersebut.
"Alhamdulillah hari ini dapat rejeki dari kepolisian di kasih sembako, ini sangat membantu kami sebagai warga kurang mampu. Terima kasih Pak Kapolres, semoga berkah,"ungkapnya